On September 11-14th, California will be the center of global climate action.
The Global Climate Action Summit in San Francisco will bring together leaders from governments, businesses, cities, NGOs and other organizations from around the world to discuss ways to accelerate global ambition on climate, celebrate achievements to date and launch new initiatives. As we reach the midway point between Paris 2015 and 2020, San Francisco will host hundreds of events to mobilize momentum for achieving Paris Agreement goals and accelerating implementation of climate solutions. SustainAbility will be attending some of the events throughout the week and sharing blog updates.
Climate Resilience: Shifting Our Mindsets
Event: Building Resilience Today for a Sustainable Tomorrow, September 11th
To achieve progress, all nations must accept that they have an equal stake at improving the resilience of our planet.
For many years, topics related to climate adaptation and resilience have struggled to get adequate attention from decision-makers. This is gradually changing. As demonstrated by the record season of heatwaves, droughts and wildfires this year, extreme weather events and long-term climatic changes are no longer limited to select few geographic regions. They are starting to impact economies everywhere, in a systematic way.
The event organized by utility PG&E and consultants BSR and ICF brought together Californian and international decision-makers and non-state actors to discuss ways to improve the resilience of communities, ecosystems and economies. We took away several key messages – and what it means for business:
To achieve progress, all nations must accept that they have an equal stake at improving the resilience of our planet. Resilience should not be a burden placed exclusively on the shoulders of poor nations and marginalized communities that are most vulnerable to climate effects. Unless all countries and communities are part of the conversation and solutions, success will remain out of reach. As Mary Robinson, President of Mary Robinson Foundation and long-time climate advocate noted, there is a "need for fairness and equity in climate conversation".
It is tempting to limit conversations about resilience to narrow issues of infrastructure upgrades or building planning. That is not the right path to long-term solutions. We need to think about resilience in holistic terms. As Johan Rockstrom from the Potsdam Institute of Climate Change Research argues, we need to elevate resilience to the planetary scale. We must shifting to thinking about resilience in terms of "earth resilience" and planetary boundaries – to encompass land, water, chemicals and the rest of the ecosphere. As companies and other organizations continue to think about their contribution to the Sustainable Development Goals (SDGs), Rockstrom argues that we need to move away from the current paradigm where social, economic and ecological development are seen as separate parts. Instead, we should transition toward a logic where the economy serves society only if our system is placed within a healthy biosphere. Therefore SDGs 6, 13, 14 and 15 should be seen by organizations – and businesses – as fundamental to their continued operations.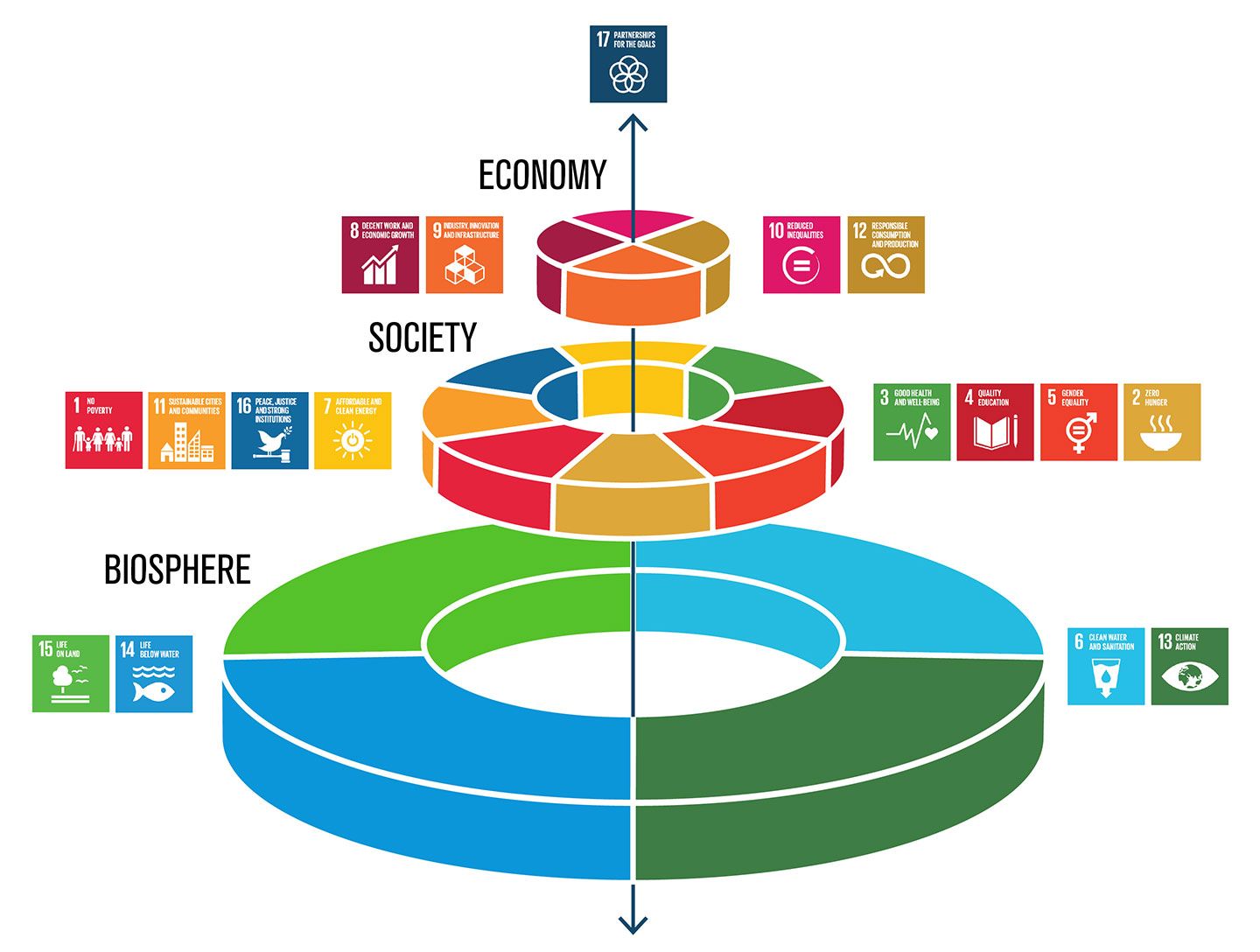 © Source: Stockholm Resilience Center
Finally, the business sector has a major role to play in resilience efforts. Climate change effects are no longer limited to supply chains in Asia, Africa or South America. Climate impacts are felt firsthand by businesses around the world – be it flooding of offices or wildfires in the communities where companies operate. There has been great progress towards collaboration between the scientific community and the private sector on climate change (for example, Science Based Targets).
The business sector has a major role to play in resilience efforts.
Ultimately, however, the success of resilience efforts will rest on shifting our mindsets and changing the way organizations plan and make decisions. Sydney in Australia has been a pioneer of climate adaptation efforts. As Monica Barone, the CEO of the City of Sydney, explained, "resilience is a different mindset that enables us to arrive at very different decisions. Considering vulnerability is part of every decision we make."