A growing number of companies are stepping up to the challenge of net zero with ambitious emission reductions goals and pressure is rising on both organizations and individuals to evolve the way they do things. On 1st December we held our first virtual event in the From Promise to Action on Net Zero series.
The webinar was moderated by Matt Haddon, Global Lead for Low Carbon Economy Transition at ERM. We were joined by:
Rob Cameron, Global Head of Public Affairs, Nestlé
Emily Farnworth, Global Director of Low Carbon Transition, ERM
Mindy Lubber, CEO and President, Ceres
Bjørn Otto Sverdrup, Senior Vice President of Corporate Sustainability, Equinor
During the discussion we explored:
The key drivers of corporate net zero commitments, in particular from an investor perspective
The practical steps companies are taking to translate goals into action
Expectations on policy makers, consumers and wider players to make the 2050 goals happen
Watch the presentation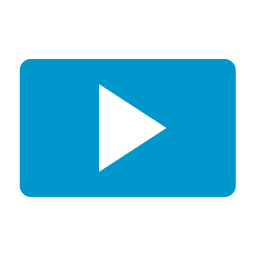 Matt set the scene for the session by introducing the SustainAbility Institute, ERM's primary thought leadership vehicle. "The institute is playing a vital role in decoding core sustainability challenges, the low carbon piece being a particularly important topic for its work."
Emily Farnworth, Global Director of Low Carbon Economy Transition at ERM, introduced the From Promise to Action on Net Zero. "We're seeing companies step up and make their climate action commitments grow, and even go beyond their own footprint to take onboard responsibilities across the entire value chain," Emily explained. The series is designed to profile these examples from experts on how they're facing down challenges and grabbing opportunities right through to Cop26 next year, where we'll hopefully see things turned up a gear.
Before we kicked off the conversation, Emily also introduced the associated report. "We really wanted to simplify what it means to deliver a net zero ambition with the From Promise to Action report. We drilled into five key steps on the journey to your net zero goal, and outlined the benefits of doing so."
Initially we took a look at the changing nature of investor expectations and how they're shaping action.
Mindy Lubber, CEO of Ceres, opened by saying "the wind is finally at our back". Mindy expanded on this to say that the public have really started to see climate as an imperative saying "I want to shop with a values-driven company." Moral efficiency is also important to potential employees, as it is becoming for global investors, "We work on something called Climate Action 100. A group of 520 global investors who came together and said we are going to find the 160 largest emitters of carbon and as their owners, we are going to force them to change," Mindy told us.
The outlook that a well-run company addresses climate risk instead of ignoring it was echoed by Rob Cameron, Head of Public Affairs, Nestlé, "Climate won't wait, nor should we…our consumers, our investors – they want us to take affirmative action" Nestle just launched a detailed roadmap which sets out how the company is going to get to net zero by 2050.
Matt then turned to Equinor's Bjorn Otto Sverdrup to ask how global decarbonization efforts are playing out there
Bjorn explained, "The science poses existential challenges to some of the biggest companies in the world, we'll need to rethink the world's energy systems." Investors are looking for platforms to engage in profound energy transitions and they want to be on the winning side, "it's been a year of tectonic shifts in the energy market." Bjorn expanded on this to share Equinor's three pillars in how they're driving change; Reducing emissions e.g. by reconfiguring their infrastructure, engage in more renewable projects, helping society accelerate faster in their decarbonization.
The panel then looked to supply chain solutions to tackle climate issues
Rob Cameron, Nestle, spoke about the importance of working with farmers on small scale solutions, youth-work, and advocating for the end of deforestation, "We're thinking about the implications on the environment but also on people's livelihoods."
Mindy Lubber, Ceres, went on to highlight the importance of collaboration in supply-chain work. "We need to be thinking about those a tier-down in the economy, those who don't even know where to begin on action. Secondly we need policy changes. If we are to move the economy, we need the right market signals. We need policy shifts and we need action from regulators"
The connection between investor perspective, corporate objective and competitive position is vital
Emily Farnworth, ERM, reflected, "Helping companies understand how putting in place metrics for costing carbon from an internal perspective can offer opportunities on redirecting investments will be important."
Bjorn Otto Sverdrup and Rob Cameron highlighted the importance of leadership on this journey, "tactful and determined leadership can drive empowerment in any company" – Bjorn. Mindy Lubber underlined the importance of leadership in regulations, international policy agreements and ensuring money is no longer spent on the 'status-quo'
Matt closed out the event by echoing the discussion's optimistic tone, "we can be hopeful that Cop26 will inherit the birthright we hoped it would."
As this series continues, we'll be publishing briefing notes and reports to help companies really understand what it means to set a significant goal and how to follow it up with meaningful progress. We'll be addressing a range of issues including emissions reduction and building climate resilience.